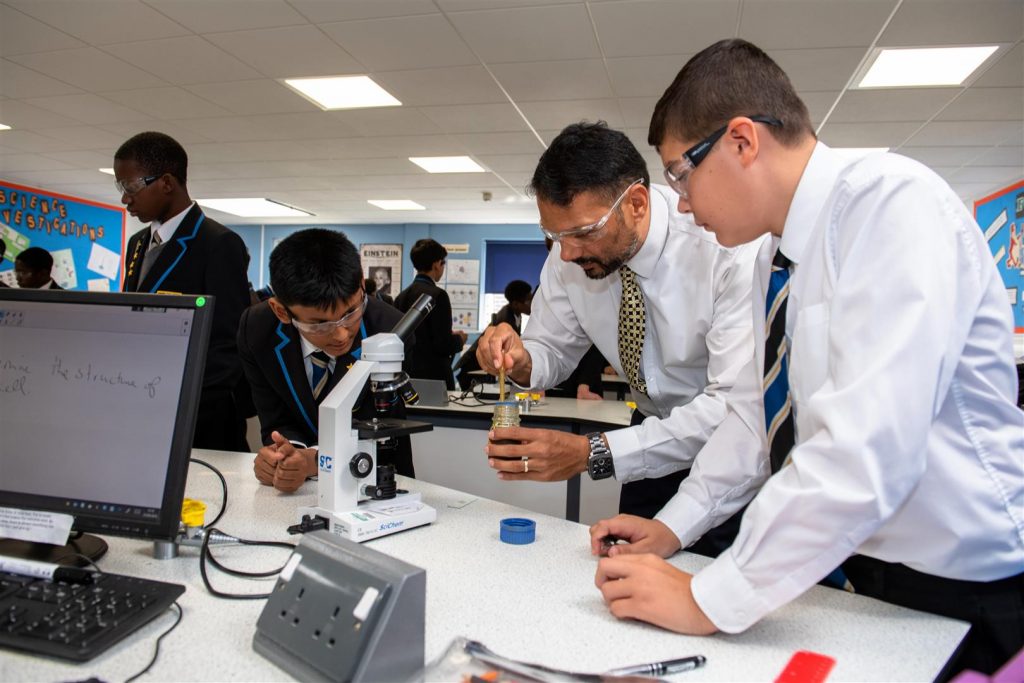 All of us at St Columba's Catholic Boys' School are disappointed that you are unable to visit us this year. We know that you would be impressed by our students and staff and would be excited to become part of our community!
So we're offering you our VIRTUAL TOUR, where you can walk around school, meet some of our students and staff, and learn about us from the comfort of your own home!
Start your tour by signing in, to let us know you have visited; hear from Mr Fisher, our Headteacher; and then take a virtual walk around school. The walk takes you around our entire site, through corridors, classrooms and laboratories, from the theatre and the sports' hall, to the canteen and the chapel! Stop by each of our departments for messages from staff and students; learn about our Houses at St Columba's, then read on to find out much more (including visiting our 'Publications' page for a sample of our 'Weekly News', our 'Reflection', and other documents).
Finally, don't forget to list St Columba's Catholic Boys' School as #1 on your application! (We've included a handy timeline of important dates on our 'Apply' page.)
We look forward to hearing from you, and seeing you here in September 2021!
Your Tour Schedule: