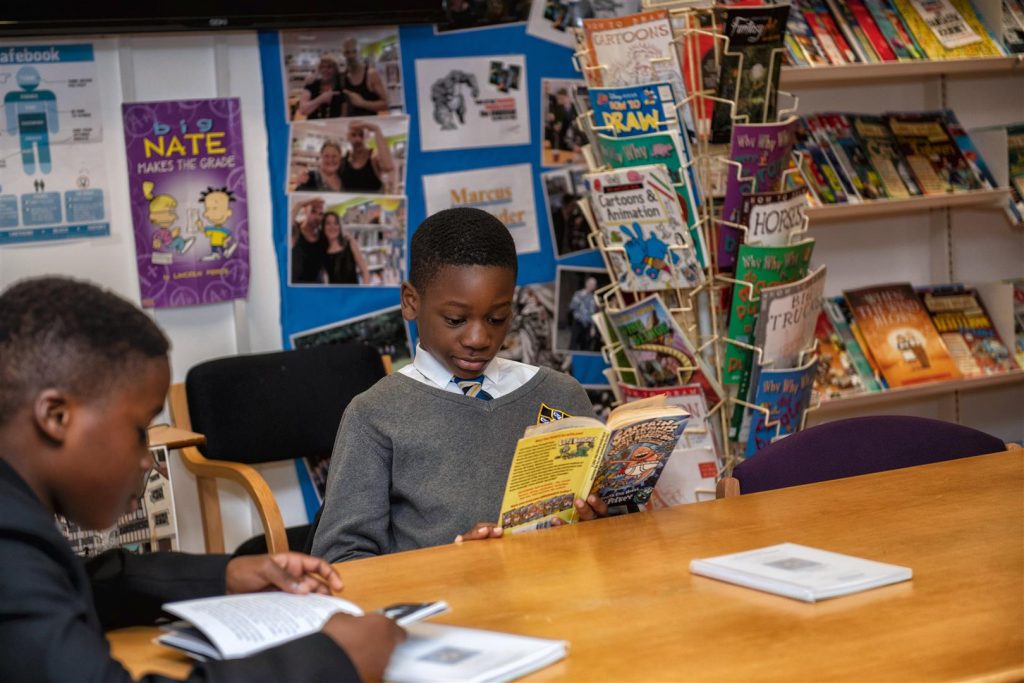 The LRC is very well resourced, with nearly 6000 books, including fiction, non-fiction, encyclopaedias and revision guides. Students are able to borrow up to two books at a time for a period of two weeks.
Our library catalogue, Eclipse, is now accessible via the school VLE. Students can use this system to search for resources, make reservations, check their LRC account or review books they have read.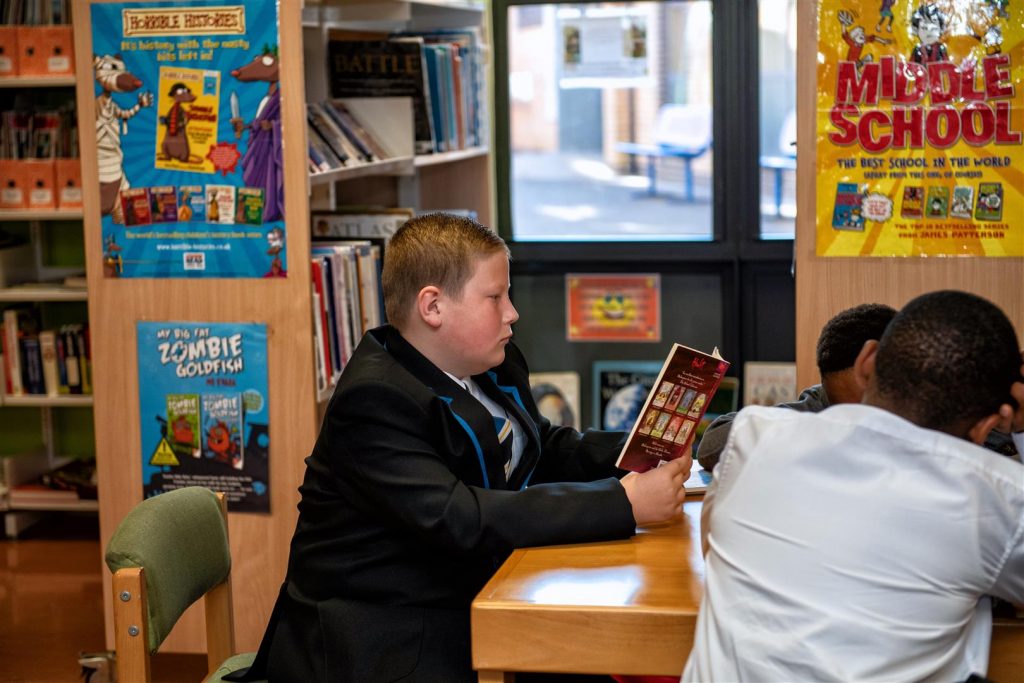 We are well furnished comfortable seating for study and reading and 8 networked PCs. Students are able to print their homework in black and white or colour free of charge.
We have one full time librarian, and student librarians who are always on hand to help students or make suggestions of a good book to read.
We are open 8am-4:00pm Mondays to Fridays. Students are welcome to use the LRC during their break and lunch times; the LRC is always a hive of activity at these times.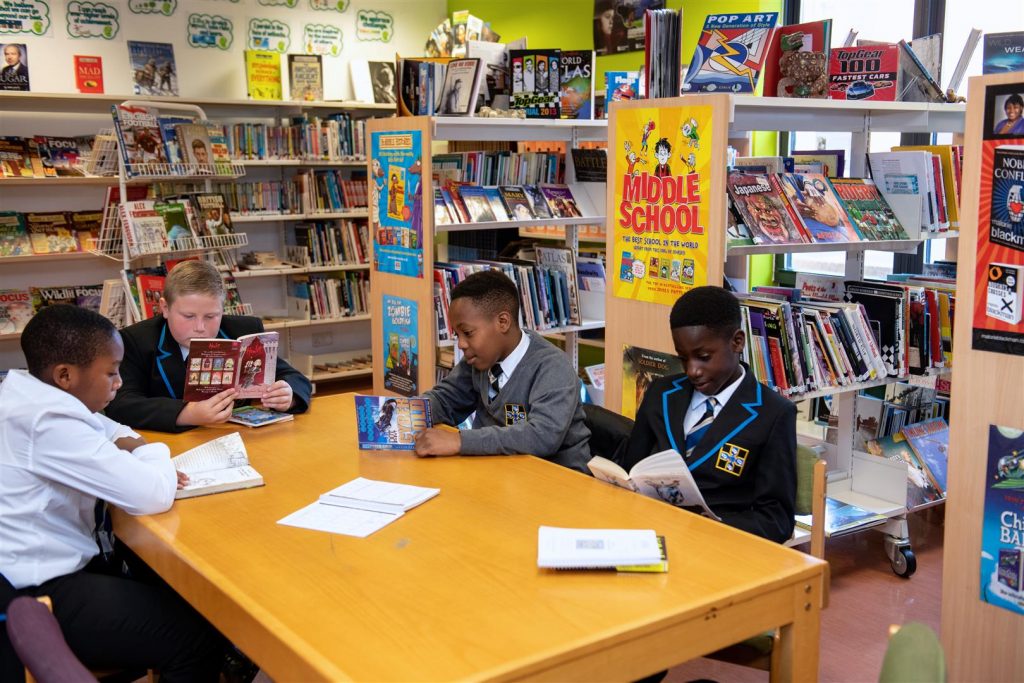 Homework club is available to all students every day after school till 4pm, with staff to happy to help.
All KS3 students have scheduled Library Lessons every fortnight in order to give them the opportunity to experience the library, find new books to read, and gain valuable Information Literacy skills. Teachers from any department can bring classes in for lessons, allowing students to explore the library's resources first hand.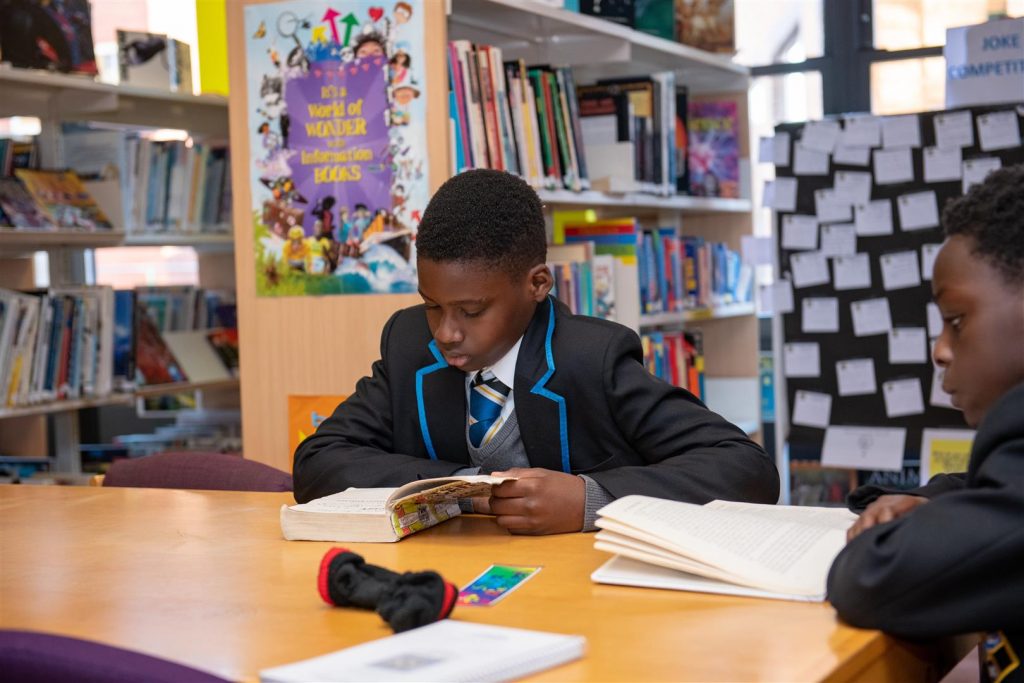 The learning resource centre also offer games for students, including scrabble, connect four, chess and draughts.
Careers literature can be found in the Careers section of the School Library. It contains a variety of up to date books, both general reference material and books on individual careers, available for short term loan. Additional information in the form of leaflets and pamphlets is filed under career headings. Current university and college prospectuses are kept for reference.
Many of the visitors you will see on our 'Curriculum Enrichment' page were arranged through the Learning Resource Centre, so please take a look!